Solutions for Every Stage of Your Growth.
Thousands of Businesses Have Moved from On-Premise to Cloud ERP. When will you uprade your business software?
Thousands of businesses have already made the move from aging on-premise products—like  Microsoft Dynamics GP (Great Plains), Sage, MYOB, Quick Books and SAP—to NetSuite's cloud business  management suite.
From small to mid-size to enterprise, businesses of every size are slashing their total cost  of ownership, improving their finance team's productivity and integrating their  sales and finance processes. And they can now securely access their business  applications from anywhere.
Why Make the Move?
Learn the eight reasons  why NetSuite, the world's #1 cloud finance/ERP solution used by more than 16,000 organisations worldwide, is the right move for your business.
Reduce Your Total Cost of Ownership (TCO). Businesses running NetSuite report costs savings of 50% or more over the costs of running their old on-premise systems. NetSuite eliminates costly upgrades, expensive infrastructure and onerous maintenance. 

Accelerated Order-to-Cash Process. NetSuite enables you to integrate your front- and back-office processes, helping you reduce administrative headcount, speed fulfillment and accelerate cash flow. 

Eliminate Manual Re-Entry Effort. With NetSuite, you get end-to-end integrated processes—whether web to fulfillment, procure to pay, or quote to order—that drastically reduce manual effort and the resulting risk of errors.   

One View of Your Customer. Businesses that run NetSuite eliminate duplicate and out-of-date customer silos. They have instant access to all customer sales, finance and service information, improving productivity and satisfaction.

A Real-Time, Comprehensive View of Your Business. With NetSuite, you get built-in dashboards and reporting that provides you with complete summary and detail views of finance, sales and service performance.

Supports Your Distributed Organisation. By using NetSuite, you get anytime, anywhere secure browser-based access, so your employees can work the way they want to.

Multinational and Multi-Subsidiary Management. NetSuite provides real-time financial consolidation and multi-subsidiary and multi-currency intelligence, enabling you to standardise on a single cloud ERP instance. 

Always Up to Date. With NetSuite, you always get the latest features and support for the latest accounting regulations, with automated upgrades.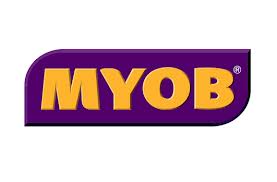 Upgrade from MYOB
A growing business often places demands on your business accounting software that you never planned for. Suddenly you find yourself sitting on a pile of business systems and battling creeping IT costs. And MYOB can't keep up.                        
Since 1998, thousands of mid-size businesses have chosen NetSuite to run their business applications across accounting/ERP, CRM and ecommerce in the cloud. NetSuite enables them to slash IT spending, automate order management, streamline procurement and drive visibility.
Some of the world's best-known brands run NetSuite. With  NetSuite Unlimited, a cloud ERP edition specifically for the world's largest and  fastest-growing companies, companies can deploy cloud ERP without limits—unlimited  users, unlimited functionality and unlimited customisation.
Businesses running QuickBooks often have a hairball  of separate systems across lines of business—reducing their efficiency, adding  cost and hampering their growth. Find out why more than 1,000 businesses that  have outgrown QuickBooks chose to make the move to NetSuite.
NetSuite makes Microsoft Dynamics GP (Great Plains)  users exponentially more productive by providing them with built-in financial  consolidation, an integrated order-to-cash process and real-time dashboards and  reporting.
More than 500 businesses have switched to NetSuite  from Sage products like Sage ACCPAC, Sage MAS and Sage Line. The result is  improved employee efficiency, a holistic view of business performance and  reduced IT costs.
NetSuite's cloud-based two-tier solution allows  you to standardise your subsidiaries and divisions on cloud ERP for better  total cost of ownership and time to value, but preserve your investment in SAP  and Oracle at corporate.