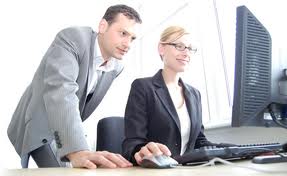 Need implementation assistance? We are happy to work with you where you need assistance. We also provide full implementation services where requested. You will obtain the benefits of our unique 10 Step BM Online Diagnostic and Implementation Process for NetSuite. If you have purchase NetSuite elsewhere we are still happy to assist. Maximise your use of NetSuite by engaging us to improve your use of NetSuite even after you have gone live.
10 Steps for BM Online/NetSuite Diagnostic and Implementation Process
Our 10 Step BM Online/NetSuite Diagnostic and Implementation Process is a proven methodology.  This structured methodology framework drives the way we deliver our services and ensures that we properly manage quality control, risks, time and cost to ensure you are happy with your NetSuite solution 
Step 1: Discovery
During the sales process we come out on site to review and analyse your key requirements. We ask questions which will ensure all key areas are covered. We listen and document your responses which form a part of the Action Plan.
 Step 2: Presentation of NetSuite solution
We show you how NetSuite will work for your business including business processes such as Excel Spreadsheets you may not realise can be automated within NetSuite.
 Step 3: Action Plan
This document outlines the outcomes to be delivered and the Fixed Price for services. We ensure you understand NetSuite which will save you thousands of dollars and time. We come out on site and ensure you are proficient with it.
 Step 4: Project Preparation and Kick-off
During this phase there is a handover from the Sales Executive to the implementation team which includes your key systems owners. It goes through initial planning and preparation for the implementation including a Project Plan.
 Step 5: Solution Design
The Solution Design step is the most important step in the project. The purpose of this step is to design a workable solution. This is achieved via Solution Design workshops which generally include orientation sessions on the software. A document is prepared outlining how your business processes will work within NetSuite to maximum effect.
 Step 6: Prototyping
The purpose of this step is to set up a Prototype system and test all mission critical business processes. Setting up a prototype system to emulate key areas of the business processes will aid greatly in the success of the final system.
 Step 7: Project Finalisation
The purpose of this step is to complete final preparation for Go-Live – including training, data migration, cutover activities and refinement of the solution.
 Step 8: Go-Live and Support
The purpose of this step is to cut over to live productive operation and to continuously support and improve live operations. During this time, the system is used live in day-to-day operations, all issues and problems are resolved and transition to the Help Desk Support team is finalised.
 Step 9: Project Sign Off
This is where we sign off on the Action Plan with you and ensure all outcomes have been delivered. We want you to be happy with the NetSuite Solution delivered. Any outstanding issues will be followed up by the consultant.
 Step 10: After Project Sign Off follow up
One week after Project Sign Off you will receive a call from your Sales Executive seeing you are still happy with the NetSuite Solution. From there an agreed schedule of follow up will be conducted to ensure you stay happy with your NetSuite solution.