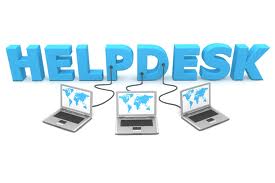 We can resolve NetSuite issues as they arise through our Help Desk service. 
We use a technology called TeamViewer which allows us to easily resolve issues without having to come out on site.
You can see the status of your NetSuite issues by logging into your NetSuite account and going to your  BM Online – Help Desk  role.
If you do not have a  BM Online – Help Desk  role, request one at  [email protected]
NetSuite ERP for Help Desk
NetSuite ERP Help Desk can Grow Your Organization by Providing Capabilities Such as Case Management and Ticketing, Case Escalation, Customer History.  
NetSuite's call center capabilities assign, track and escalate cases to serve customers more quickly and efficiently, while NetSuite's 360-degree customer view gives service and support reps better visibility into customer issues and even empowers them to upsell and cross-sell to drive more business.
Case management automates the business processes associated with customer support case assignment, management and escalation
Supports routing and tracking support cases according to product, issue, case type, partner or customer
Notify customer service reps when a customer support case has been assigned to them, and enable them to view the complete customer record, including sales, service and accounting histories
Escalate View escalated support cases in real-time as part of key performance indicator (KPI) dashboards and reports, giving customer service reps the ability to analyze this data with a few more complex cases, either manually or automatically, to lead reps and managers for quicker resolution
Keep service reps in the loop by notifying them whenever changes are made to their assigned cases; notify them when someone changes the priority or status of a case.
Knowledge base helps customers get the answers they need, aids customer rep training and education, and drives service consistency
Real-time dashboards and reporting to quickly identify percent of calls resolved, monitor first-call resolution (FCR) metrics, analyze customers renewing maintenance, track call volume and trends and monitor customer satisfaction
Online self-service enables customer case submissions, status tracking, communications and more
Respond to customer cases across a variety of mediums, including email, phone and fax
Log and analyze e-mail communications in order to better serve current and future customers
Segment and prioritize customer support cases according to customers who've been waiting the longest, the types of service contracts you offer, or any other criteria that you set