NetSuite create great software. BM Online implement great eCommerce solutions using NetSuite.
NetSuite eCommerce provides the tools to drive growth in your eCommerce channel and streamline and automate your business operations.
NetSuite's eCommerce solution gives you a single integrated business application to help you reach more potential customers, sell more products, efficiently and accurately fulfill orders, and drive customer satisfaction across multiple websites, channels and international regions.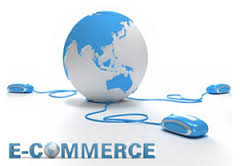 Key Benefits
Scale your business with a single, integrated business application that ties your business together across eCommerce, marketing, order management, inventory and accounting

Merge your online and brick-and-mortar channels with a single system that manages your entire business in real time

Deploy websites quickly and easily with NetSuite's powerful site hosting and content management capabilities

Manage one or more webstores and conduct commerce in different countries, languages , currencies and channels

Gain a complete real-time view of your website activity, customer shopping activity and more

Win more customers by building a webstore that gives them a full-featured, intuitive, "Amazon.com-like" experience

Track the effectiveness of your marketing programs and create automated cross-sell and up-sell recommendations

Improve customer satisfaction and expedite order processing with NetSuite's extensive order and inventory management capabilities

Serve your customers better by providing them with complete self-service.
Web Site Hosting and Content Management
Get a dynamic, database-driven website fully hosted by NetSuite, or improve your current site with NetSuite's website content management and building features. NetSuite even enables you to manage multiple websites and to display sites in different languages.
Webstore and Shopping Cart
Create a full-featured webstore that provides customers with an intuitive online shopping experience. NetSuite makes it easier for customers to do business with you by supporting a wide range of payment methods, including credits cards, PayPal Checkout, Google Checkout and more. Do business across multiple currencies, webstores and channels (such as eBay). Allow your customers and partners to track their orders easily through self-service portals.
Order Management
NetSuite drives your business efficiency by streamlining the complete order-to-ship process. From ordering and billing, inventory management through to shipping and fulfillment, NetSuite enables you to get your products to your customers quickly, efficiently and accurately. With NetSuite, you'll maximize your organization's productivity and customer satisfaction.
Customer Self Service
Deliver 24/7 global customer self-service to maximise customer satisfaction and drive down costs. With NetSuite, your customers can log in and view orders along with shipping status, as well as request returns, repeat past orders, view quotes and make payments. Integrated customer support functionality enables customers to submit support issues to you, and view every support response.
Web Marketing
NetSuite eCommerce has built-in marketing functionality to help you attract new customers and retain existing ones, thus increasing your revenue. Promotional URLs, coupons and cross-selling are just a few of the tools you can use to maximize the effectiveness of your marketing programs.
B2B eCommerce
NetSuite eCommerce provides the process, product, pricing, and billing capabilities needed for business-to-business (B2B) eCommerce transactions and relationships. In addition to the ability to host and build high-quality websites, online forms and web stores, NetSuite streamlines processes across your business.
B2C eCommerce
Get everything you need to build traffic to your website, and convert and retain customers. Maximize your reach with powerful search engine optimization (SEO), analytics and email marketing. Drive conversion with product, pricing, promotion and payment management, and even easily sell through channels such as eBay. Retain customers with customer self-service. Increase both efficiency and customer satisfaction by completely integrating every step, from order to fulfillment, with NetSuite.
eCommerce Analytics
NetSuite eCommerce analytics provides you with a complete real-time view of your website activity, customer shopping activity and more. You get built-in site analytics and reporting features that enable one-to-one and aggregate analysis of visitors' browsing and shopping habits, and the performance of your online marketing efforts. Your executive team can even monitor eCommerce performance together with broader financial and operational business measures.