FREE NetSuite Report Writer Training Course
Want to become a Power User of NetSuite? Come to our FREE NetSuite Report Writer Training Course.
We are conducting a 3 hour FREE NetSuite training course at BM Online on December 11th starting 9.30am. It covers writing Advanced Saved Searchs, Reporting and Dashboards. Places are limited so please book early. Go to the Register Here icon below. This course is not conducted online.
Attend this course and you will qualify for the following below;
FREE Training course guide emailed to you at the completion of the course.
7 hour training course with a NetSuite consultant so you can build on your report writing skills at only $350 ex GST per person. Bring your own reports you wish to build!
10% discount off our hourly rates till 31st March 2015, if you decide you wish to use our NetSuite consultants to write your reports.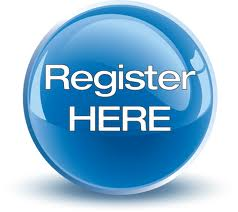 Keywords: netsuite, netsuite training, netsuite help, wholesale distribution, warehouse management, melbourne, sydney, brisbane, perth, hobart, connectors, point of sale, service management, magento, web services, api, netsuite payroll, data transfer, forms design, solution design, project management, go live, reporting, general ledger, accounts payable, accounts receivable, inventory, purchase orders, order entry, banking, import, export, point and click, cloud, uptime, systems, cashbook, advanced warehouse management, erply, multicurrency, business processes, online accounting system, comprehensive reporting, analytics, real- time financial information, accelerate financial close ,strengthen revenue recognition processes, compliant, accountable, regulations, standards, auditable accounting practices, reduce manual processing, netsuite crm, ecommerce processes, support, sub accounts, deploys, industries, accounting periods, estimates, sales orders, invoices, single click, visibility, customer data, automatic notices, finance charges, flexible payment terms, vendors, suppliers, multiple accounts payable, purchase orders, robust financial reporting, income statements, balance sheets, cash flow reporting, visibility, audit trail, author, comply, international accounting standards, local equivalent regulations, aasb, australia, create role based access that controls user access to records and changes, attach digital documents, scanned signed agreements, electronic business documents, to financial transactions, full multi currency, accounting, countries, foreign companies, accelerate period end close process, automated currency revaluation, automatically adjust journal entries, exchange rate fluctuations, foreign denominated account, multiple foreign currencies, current exchange rates, prices, sales, services, marketing performance, streamlines quote, order processes, improves productivity, 360 degree view, increases sales performance, forecasting, upsell, commission management, drives successful collaboration, partners, customer service productivity, case resolution, multinational sales, services organisations, accurate visibility, pipeline, forecasts, efficiency, collaborating, team selling, quotas, cash sales, accounting team, customer relationships, sales interactions, support cases, financial transactions, accelerate, customer lifecycle, lead, opportunity, cash, reps, book orders, back office, real time